Bank Reconcile Modules Download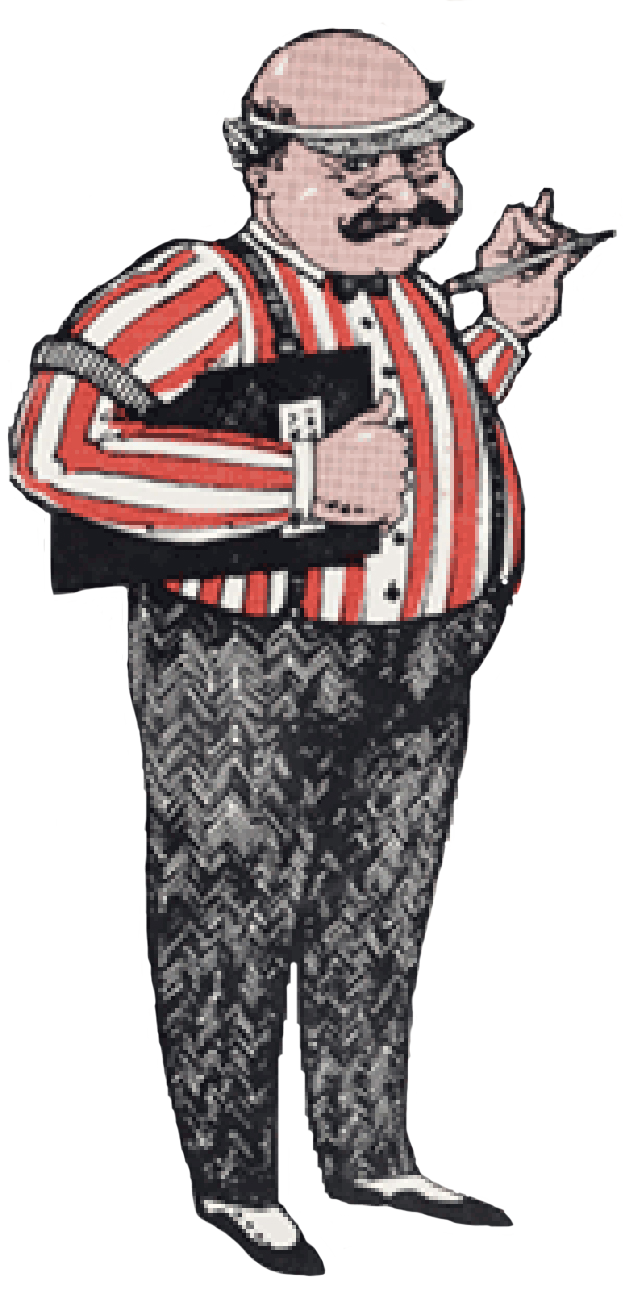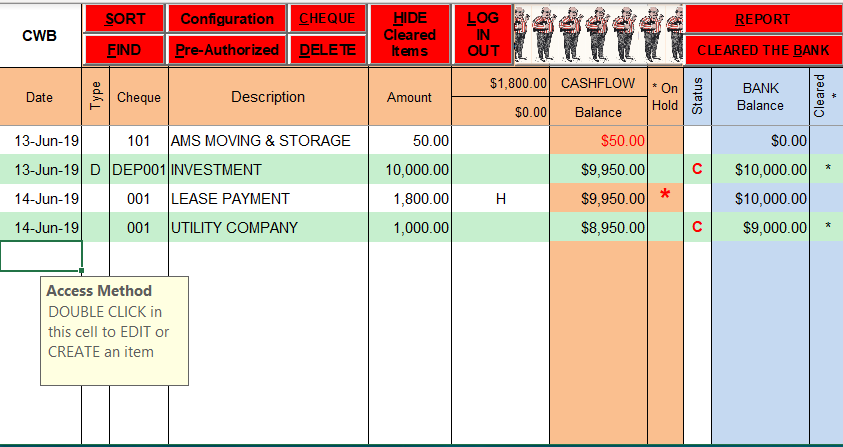 This is the main screen.

The reference name on the top left is the bank that is being displayed and where any modifications will occur.

The button names are self explanitory.

All entries are done from the cells in the DATE column.

To ADD or EDIT a line, double click on the line item and you have a form available with all relevant information.

Date, Type, ID number, Description, Amount and options to place ON HOLD or CLEARED.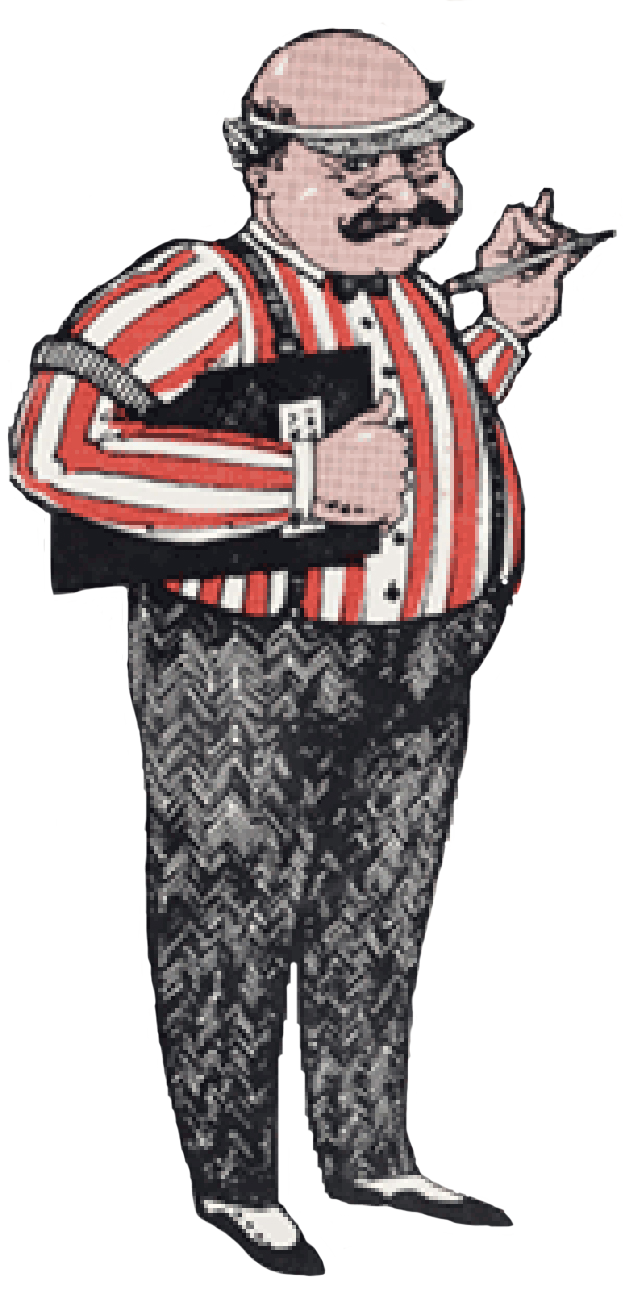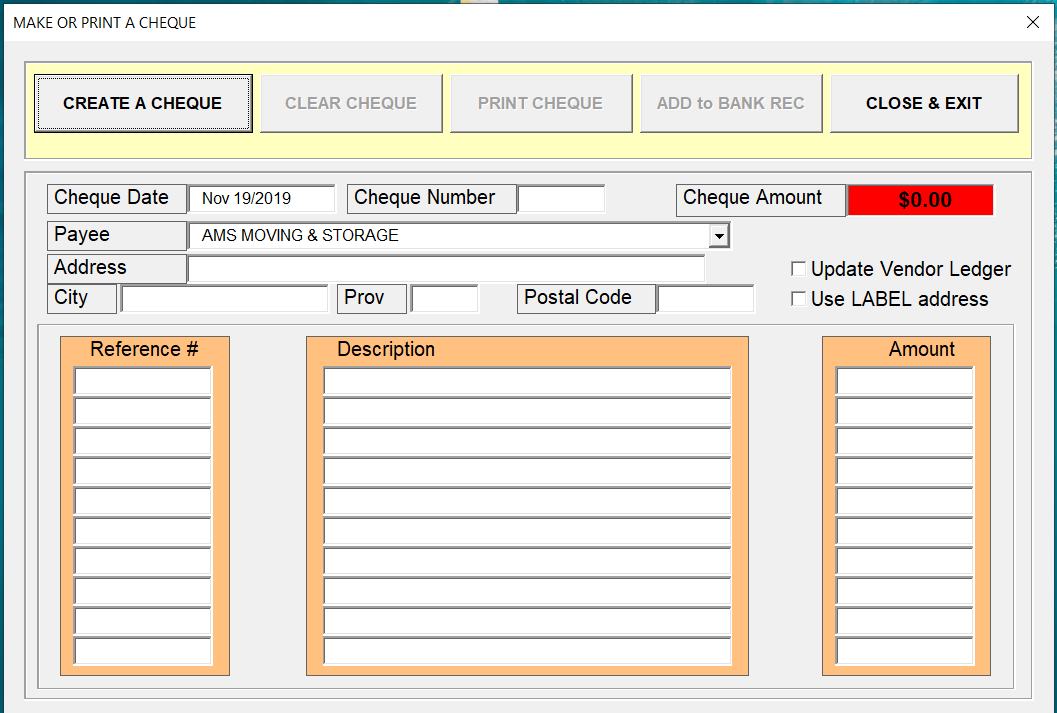 This module is accessed by clicking the CHEQUE button on the main screen.

The cheque module gives an option to CREATE, PRINT and UPDATE the bank reconcile. Mainly used for computer cheques.

The PAYEE account (names & address) is available from the build up of payees created in this module.
Transactions created here are of value even if only used for data entry and print a paper copy for filing reference.

The cheque routine is designed to print using 3 PART CHEQUE FORM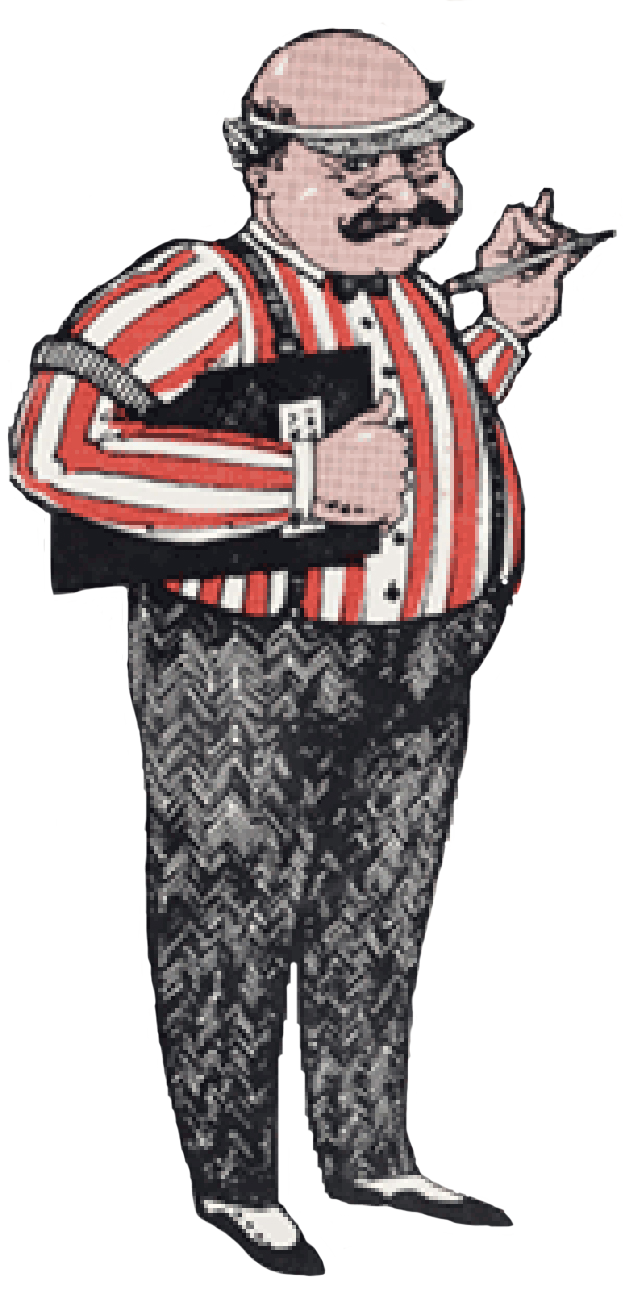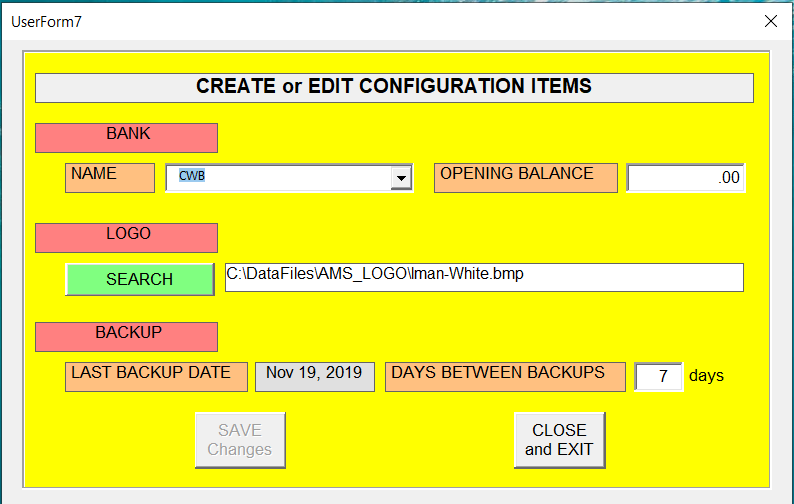 This is the CONFIGURATION module.
Here is where the BANK reference name and the OPENING BALANCE are set.
An option is available here to set the file name and path for a company LOGO to use.
The last item is to set the number of days between backups of the bank reconcile transactions. The system also automatically updates the date of the last backup.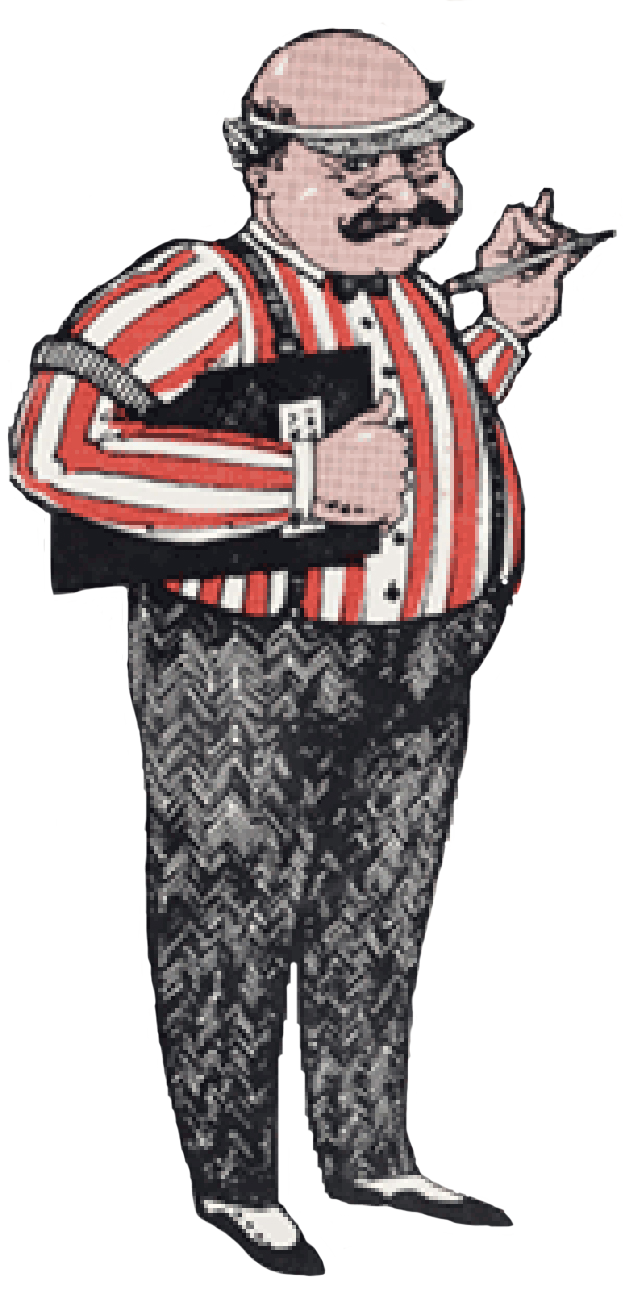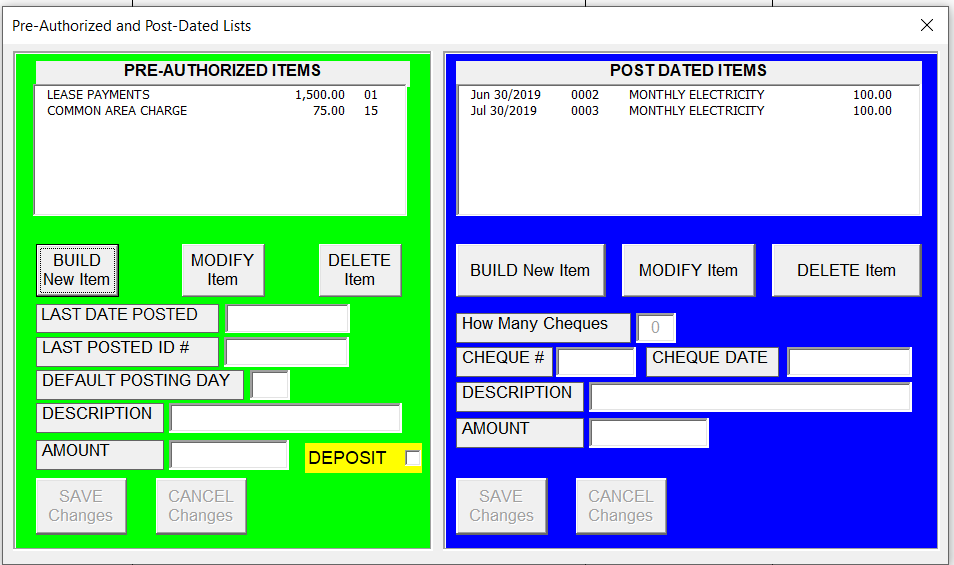 This is the PRE-AUTHORIZED and POST DATED module.

These two modules are used to setup any transactions that occur on specific days in the month.

One is by way of a PAP transaction.
This type of transaction require an ID number for identification.

The other is by way of PD cheques.
This type of transaction require a cheque number to identify them and quite often are multiples that are set to be processed for a few months ( multiple cheque numbers and different dates ).


This module is prompted once each day when you access the reconcile application. Giving you the option to process these or temporarily skip this function.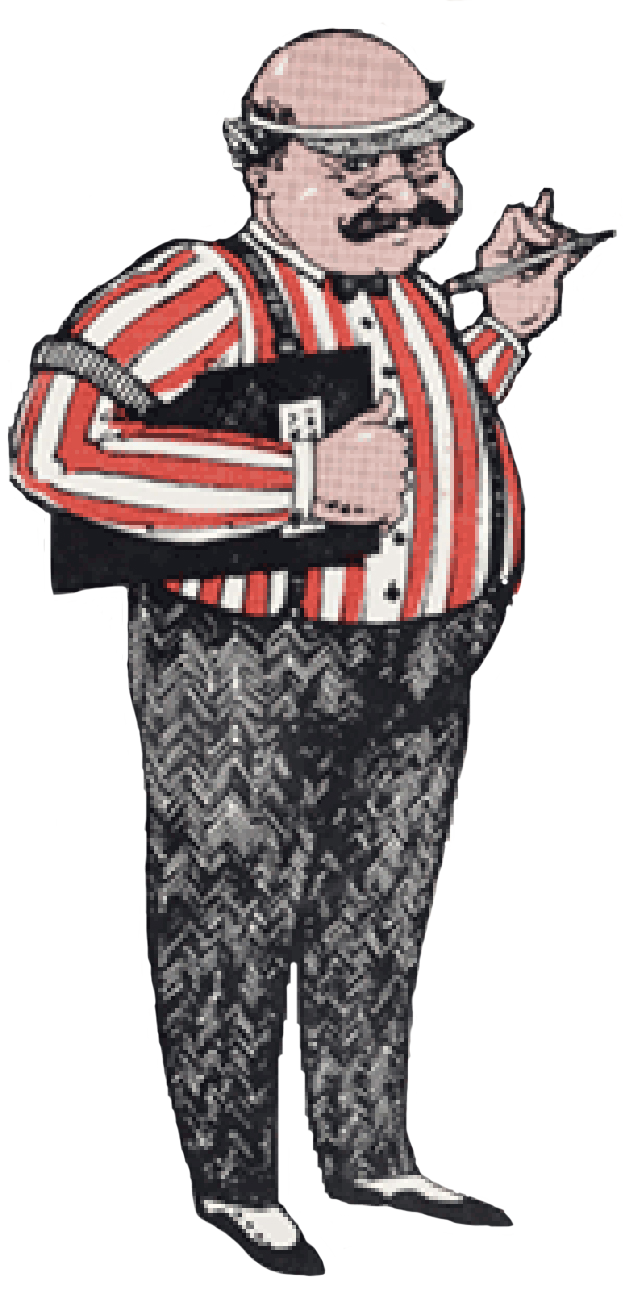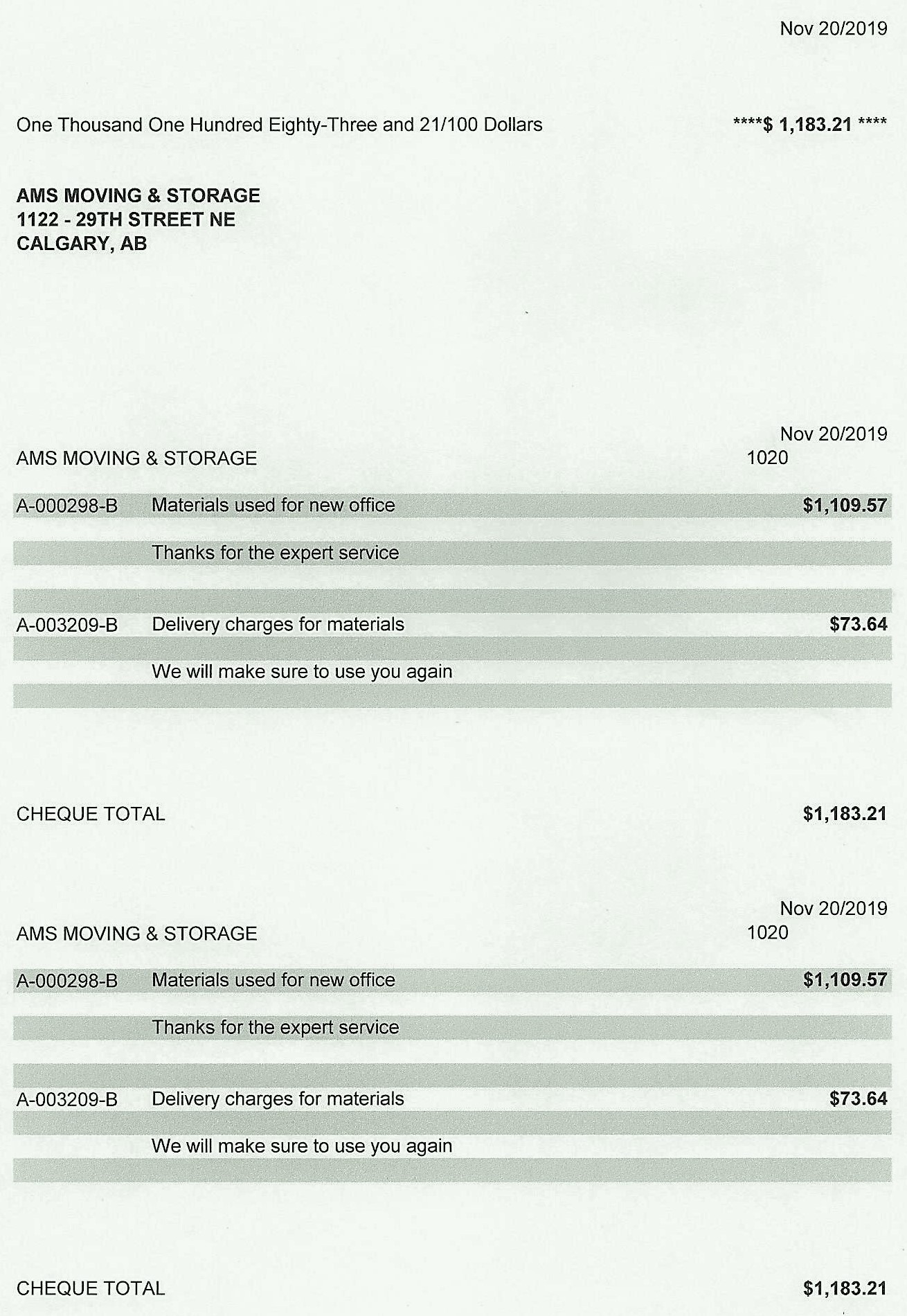 This is a sample of a printed CHEQUE.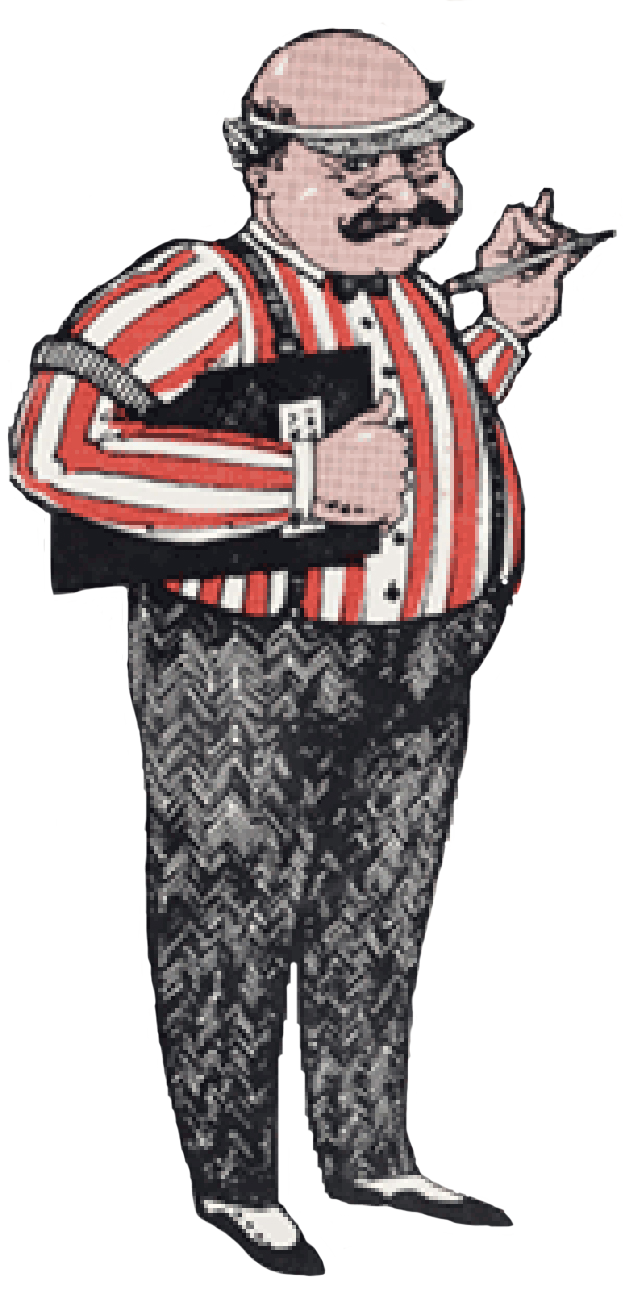 This is the REPORT option from the main module.

Shown here, gives you a choice of RECONCILE or STATEMENT of the bank account selected in the main module.

Select the date range for the report and press the PREVIEW before printing.