Building Manager Modules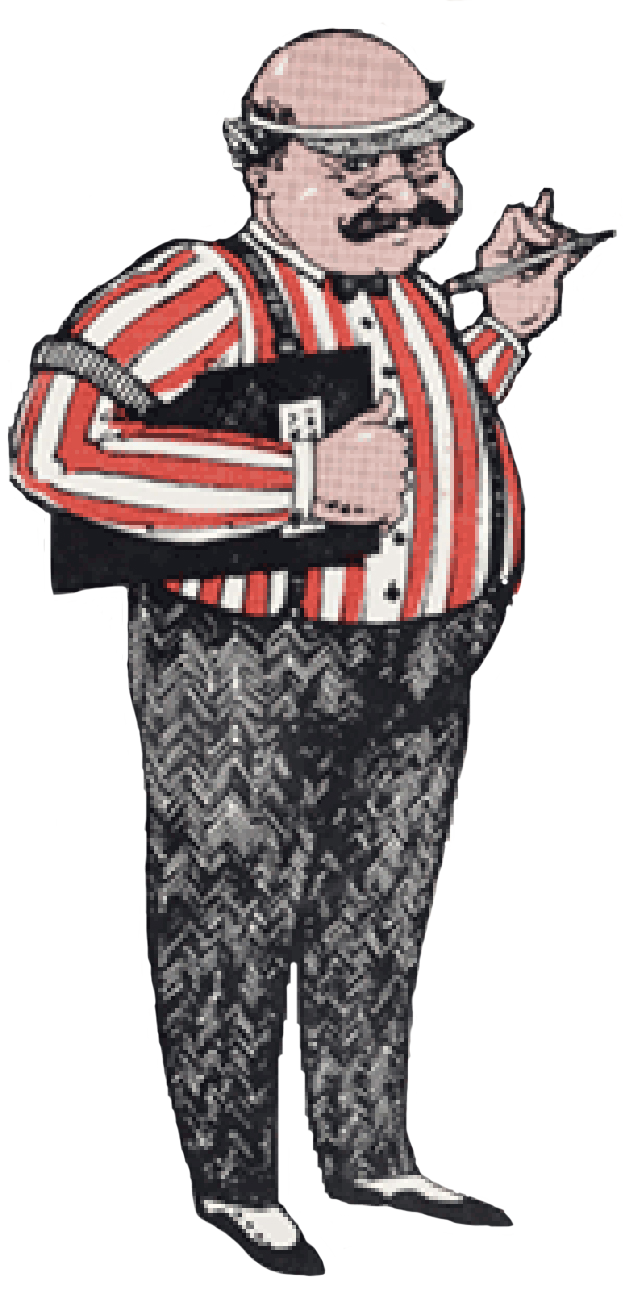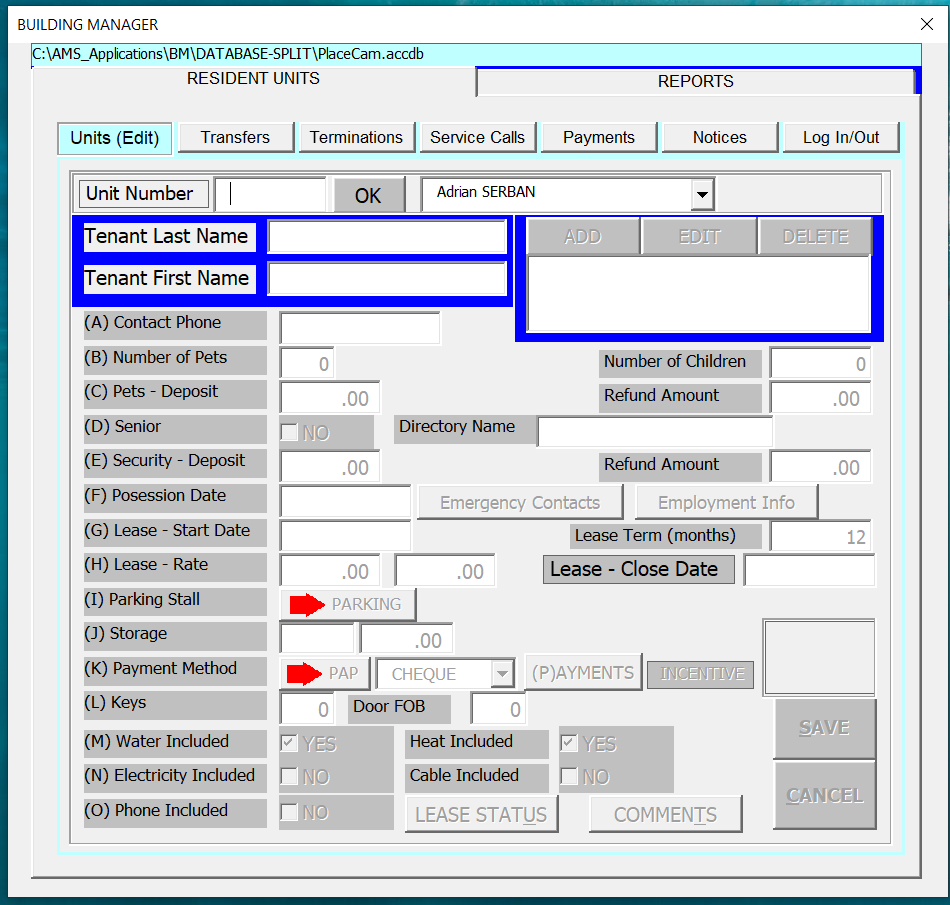 The Tenant Ledger identifies the UNIT number and ALL tenant names as well as names and ages of children and number of pets. Another field is the Directory Name, useful for a report option that produces a print-out for the lobby directory board.
Normal fields such as lease Start Date and lease Period and amounts as well as Security Deposit are also included as well as a special field to record any Subsidy amount.
Parking is another area covered which identify parking areas, location and stall numbers.

Payments and payment methods including, if post-dated cheques are used, you have a ledger available to record cheque numbers, dates and amounts.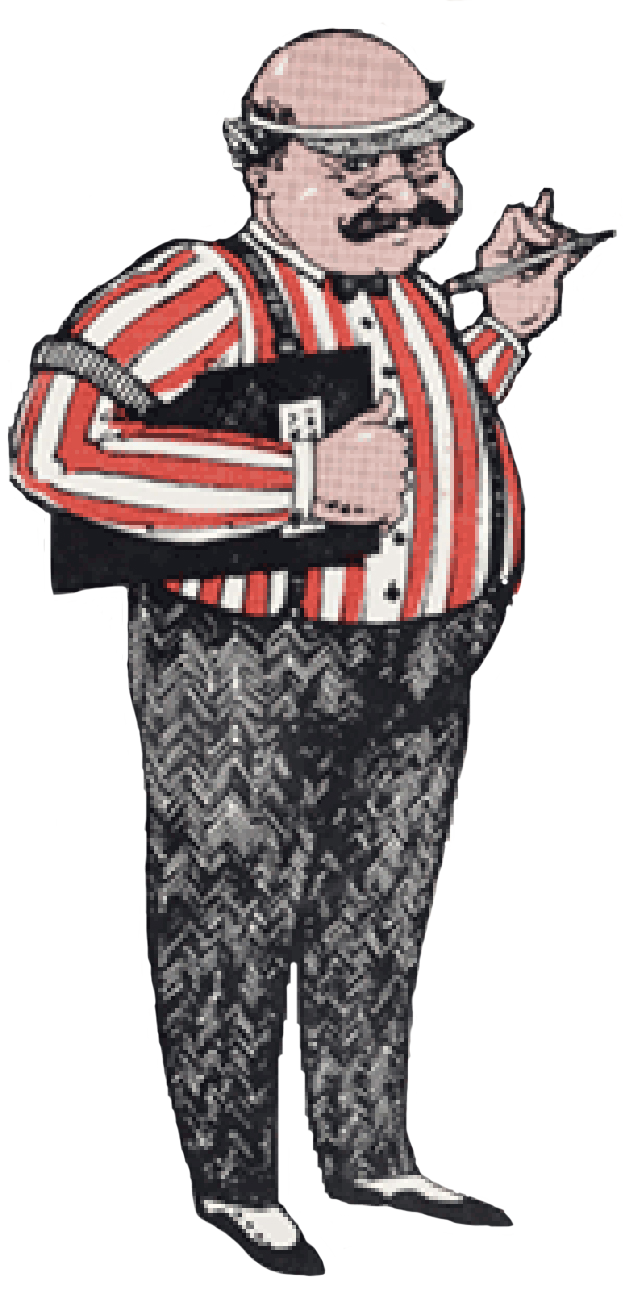 The Payments screen will show a list of all payments for a selected year and month showing the unit, dates and amounts including charges. Any that are not cleared can be called up and changed or flagged as CLEARED.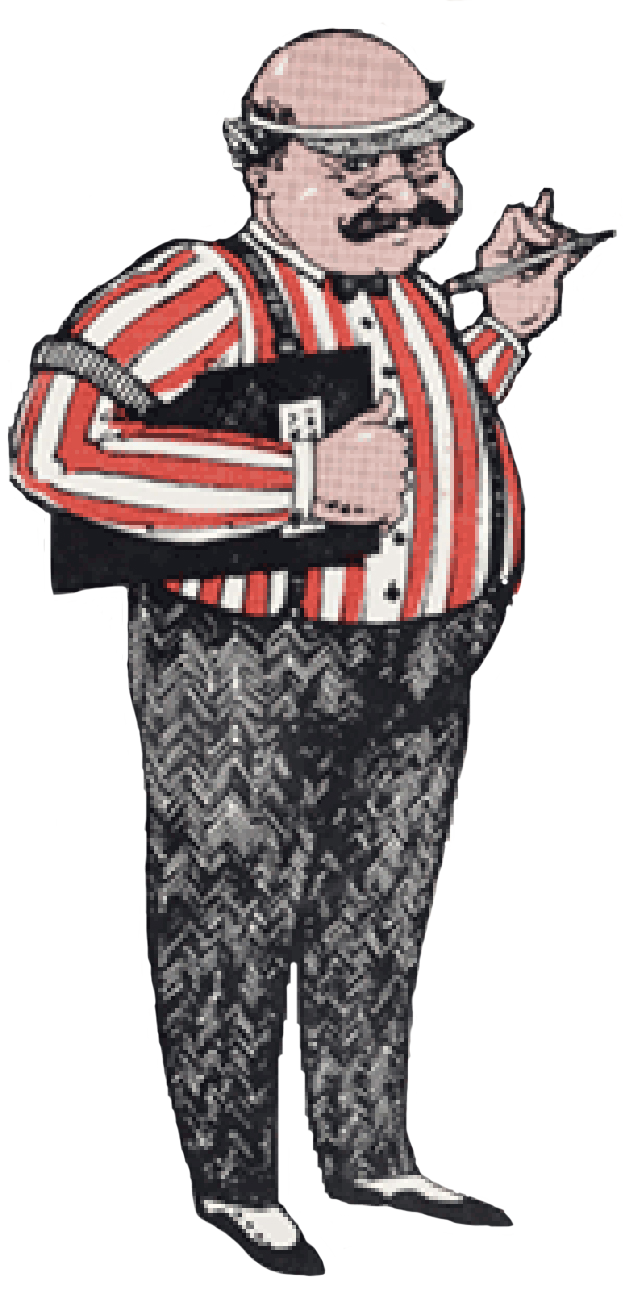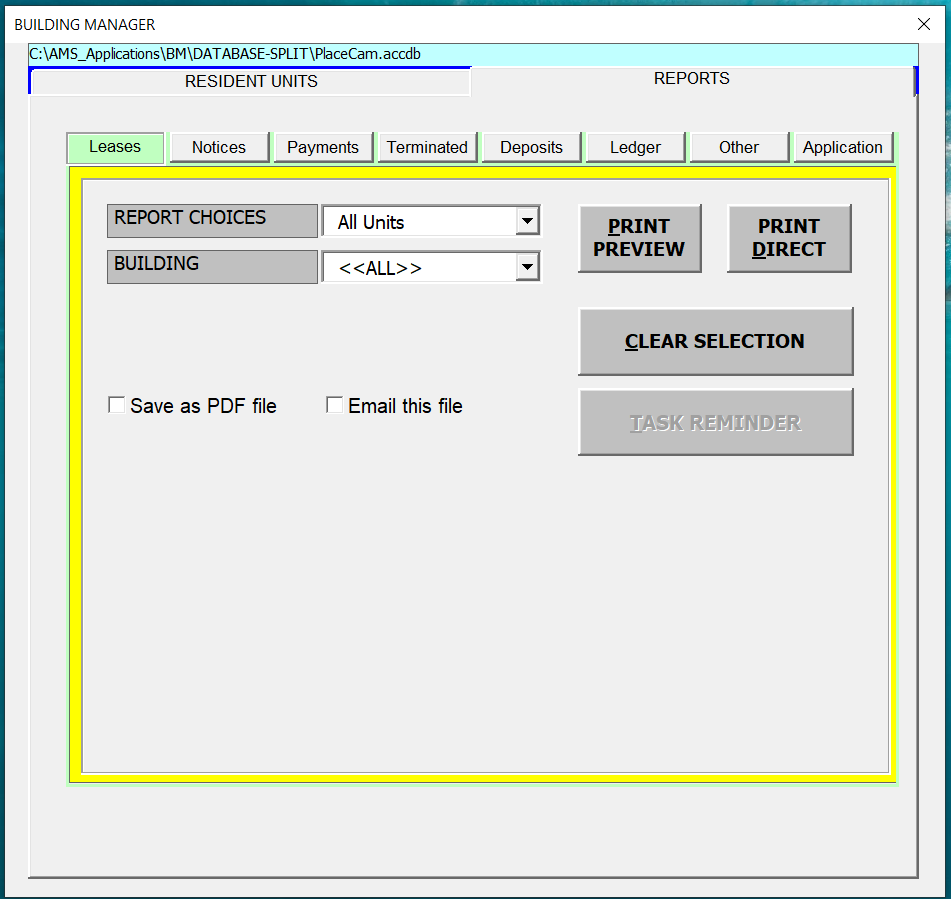 LEASES ( REPORTS ) has 6 different option types.

All Units gives a report in list format, of units in unit number order.
Ledger gives a ledger type report that has details of the current tenant(s) names, number of children and pets, lease date, possession date, amount, and registered parking info
Month to Month is a report in a list format, showing units that are month to month.
Renewals is a report is a list format, showing any units that are due for renewals for the selected date.
Renewals Pending is a special report showing lease renewals pending but and the status of the lease SIGNING ( tenant, landlord ).
Vacant is a list of vacant suite by suite number order, by building or floor plan.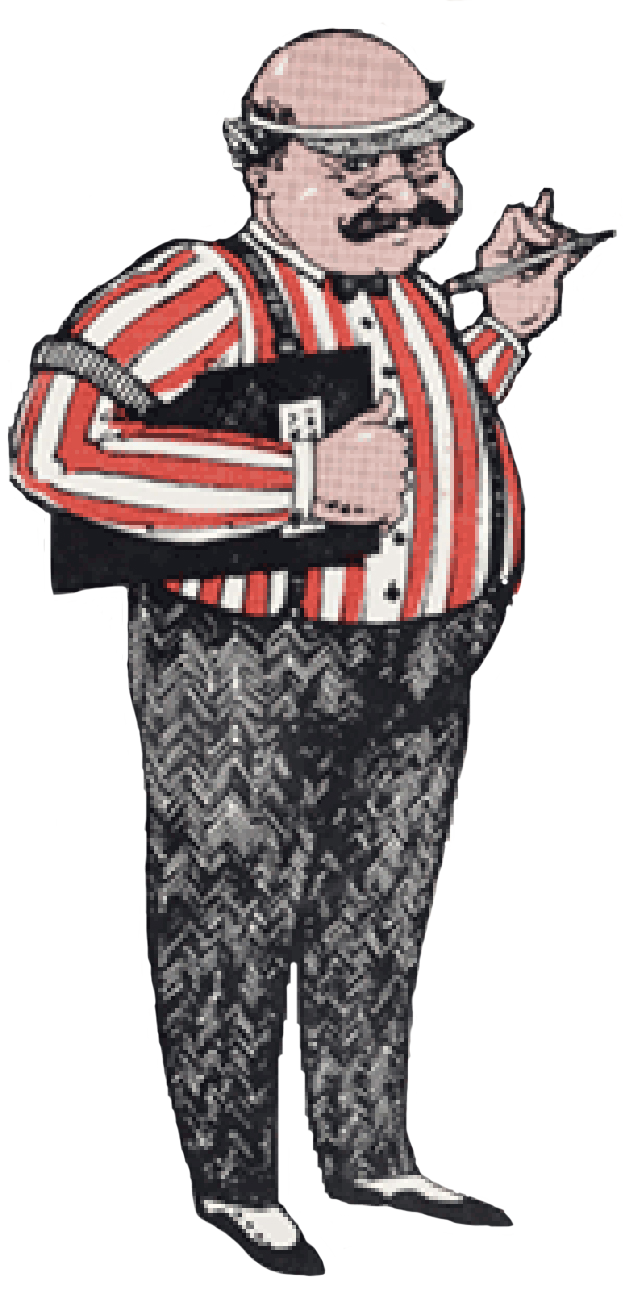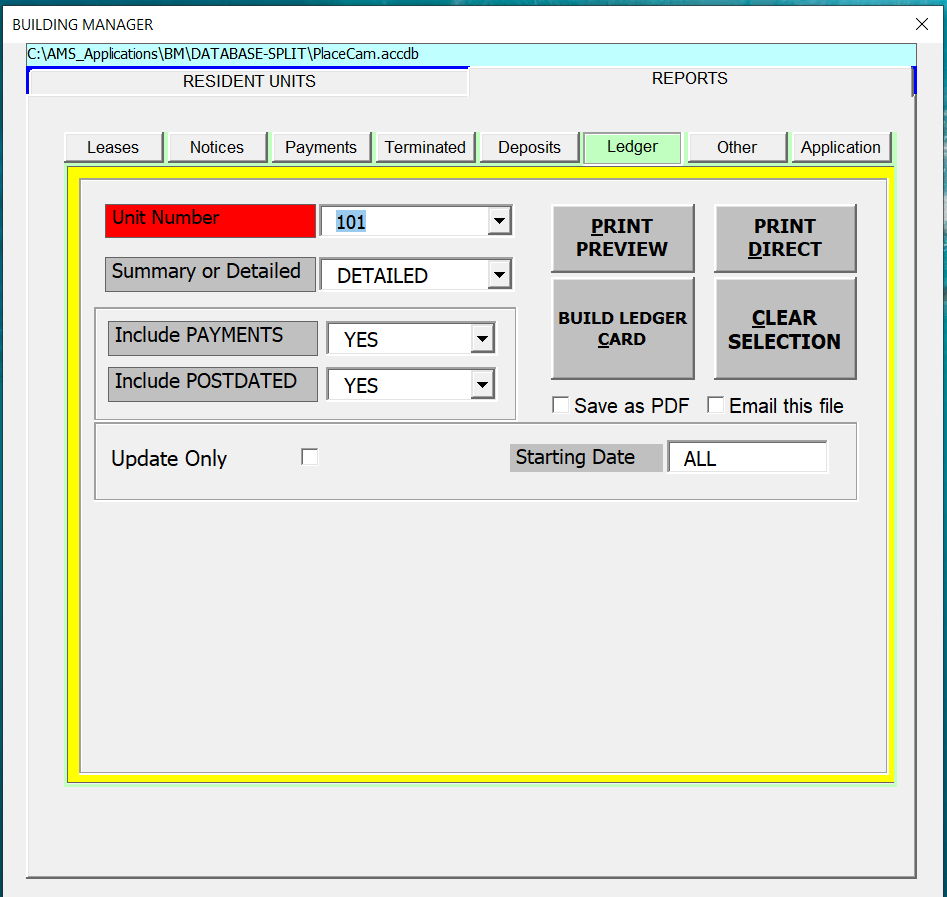 LEDGER ( REPORTS ) is a report on an individual unit, it is in a Ledger Card format with a choice of Detailed or Summary.

Detailed provides a report showing important details of the lease such as lease term, amount and parking details along with contact info and a Subsidy amount if noted.

An option is available to also include the payment history for this tenant.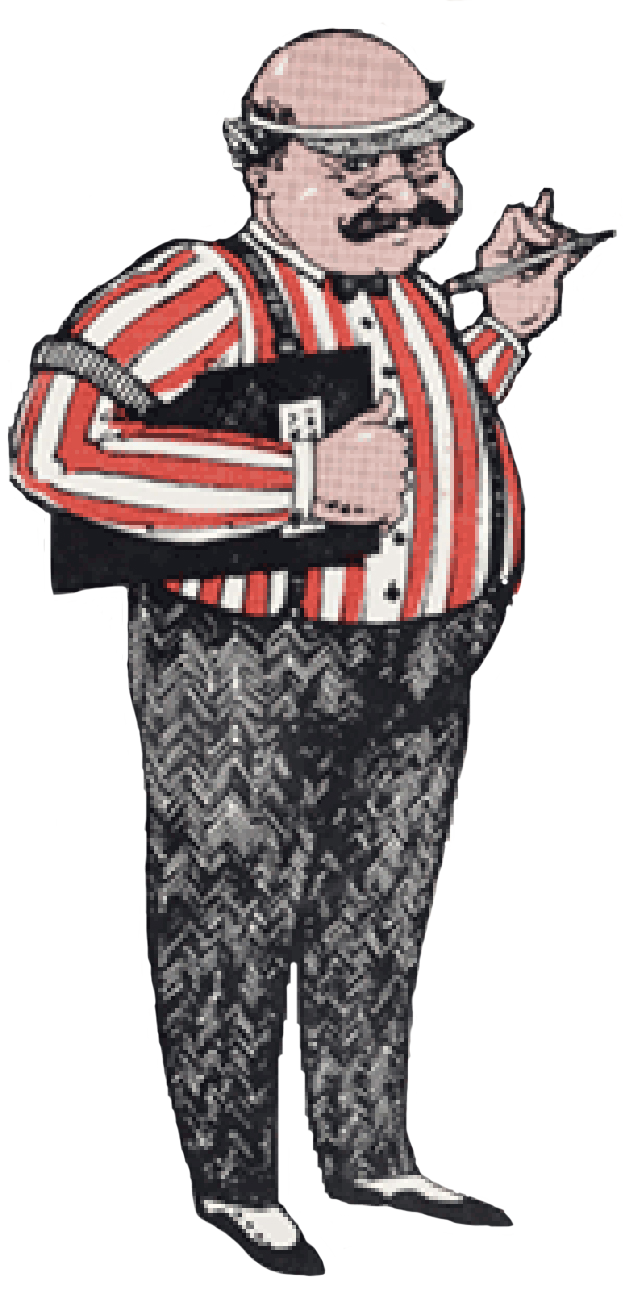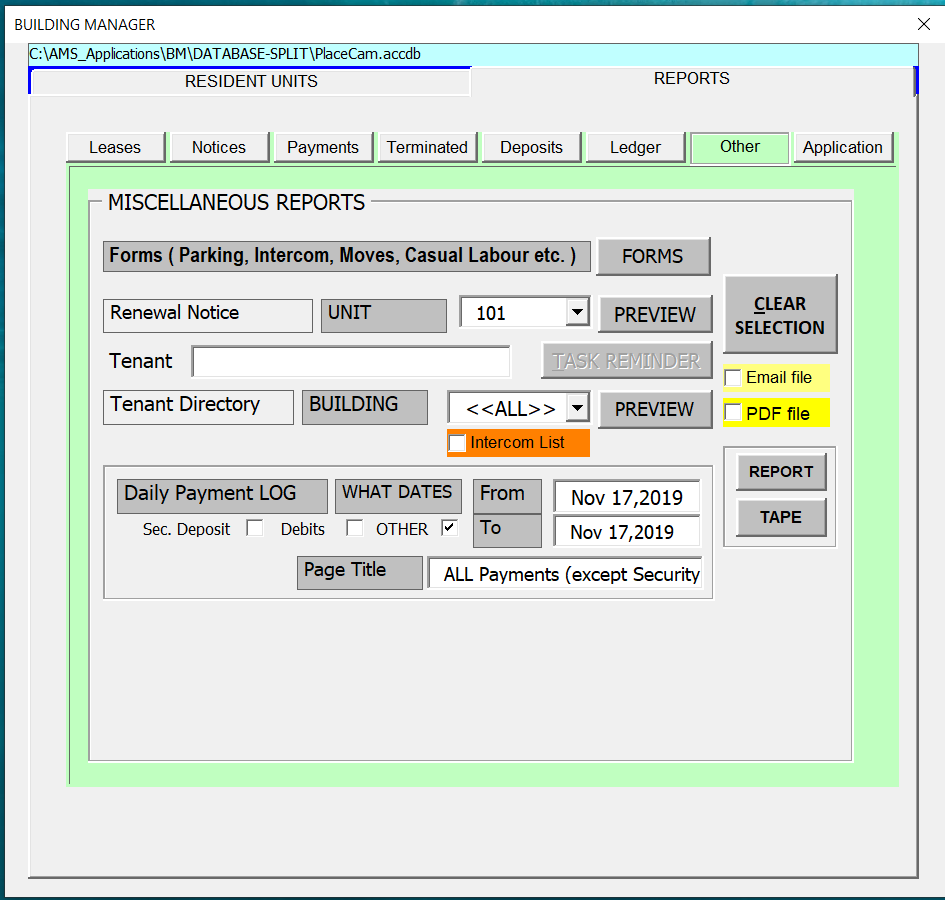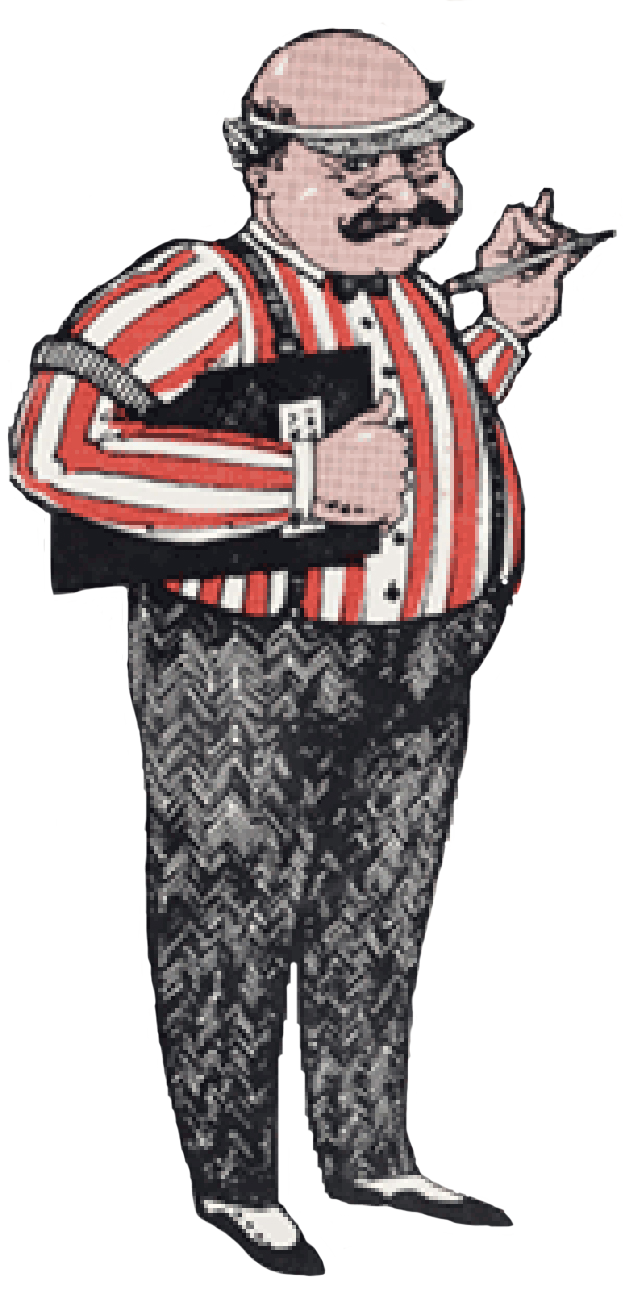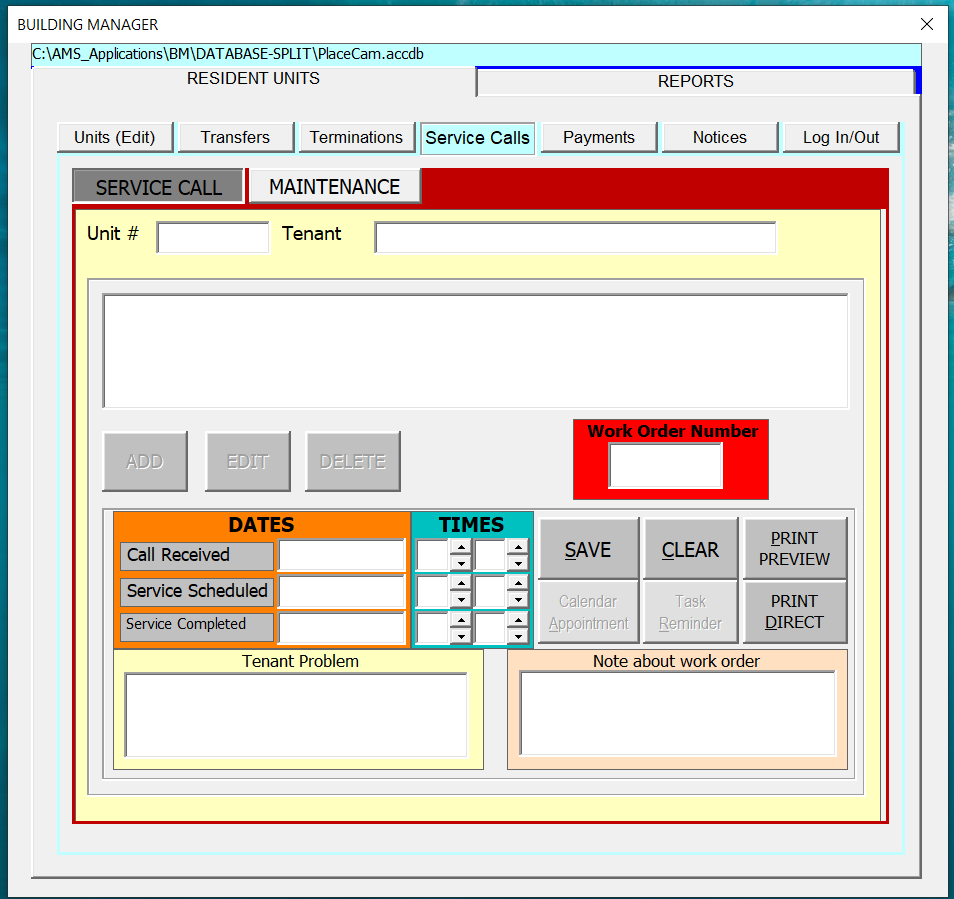 Service Calls are identified as calls to service an issue in a particular suite. They require a description of the Problem itself, record the Date & Time the call came in and the Date & Time a service call is scheduled and any note for the service personnel before starting the call.

Maintenance Calls are identified as calls to service the building or premises. They are for things like lights need replacing, repairs to exterior etc. The same information as service calls are required, Date, Time and Notes etc.

BOTH TYPES HAVE THE OPTION TO PRINT A WORK ORDER IN DUPLICATE. One for the service personnel and the other for office records.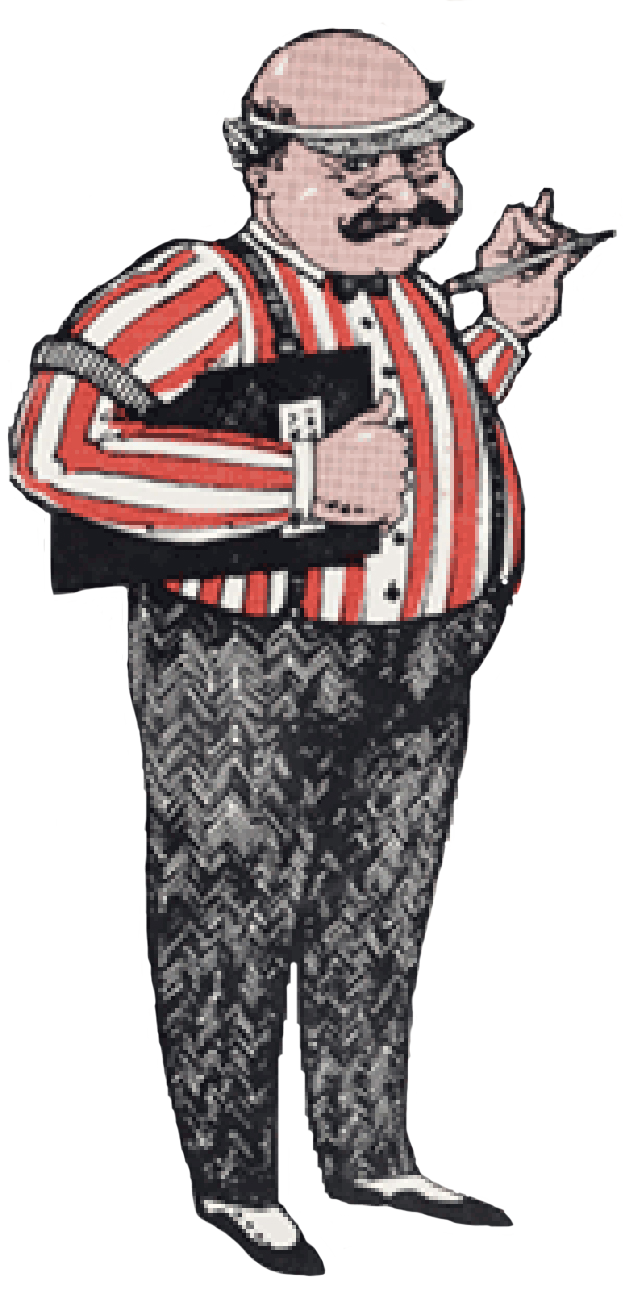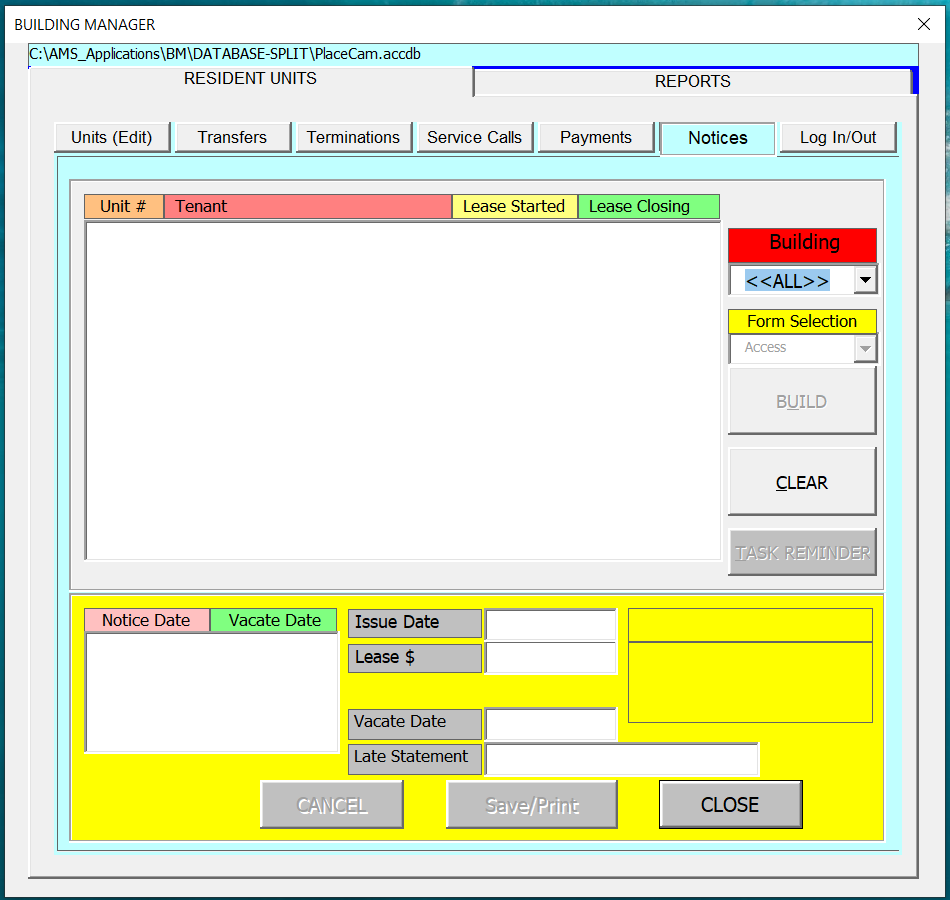 Notices cover two different areas.
One is ACCESS to a suite for maintenace, inspection etc. The other is an EVICTION notice. Both typess are setup to print a word document and gives the reason for the notice and date involved.

In the case of the ACCESS notice it states the date and time for the scheduled access to the suite so the tenant has time to prepare.

The EVICTION notice describes the reason(s) and the date the eviction is effective and the final date to vacate the suite.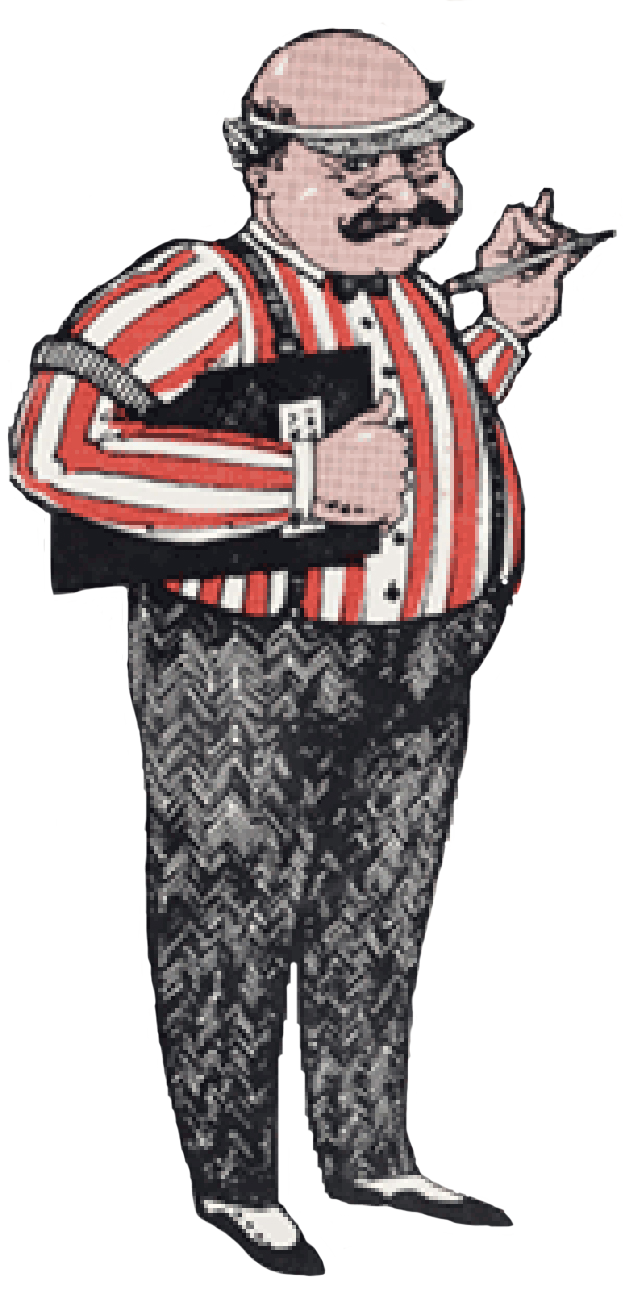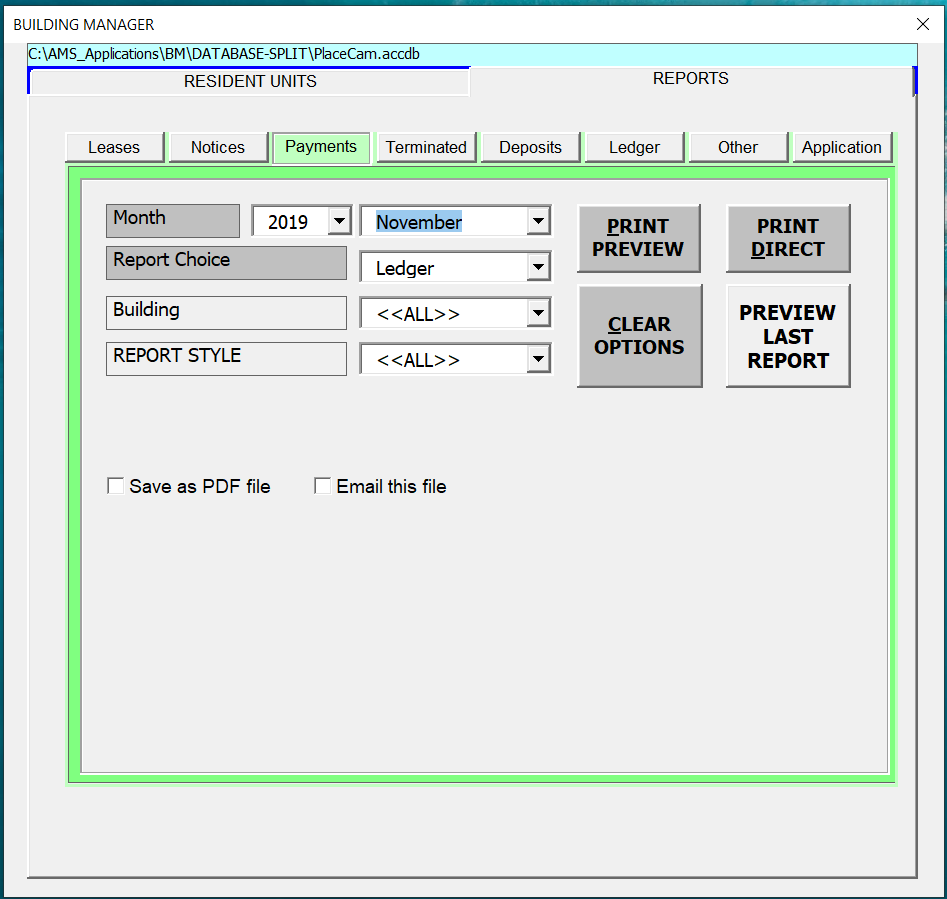 PAYMENTS ( REPORTS ) has 2 different available options.

The Ledger Report is a detailed Payment Registry, to identify outstanding payment balances.

The List Report is a summary list only.

Both choices have a style choice of Outstanding Only or ALL.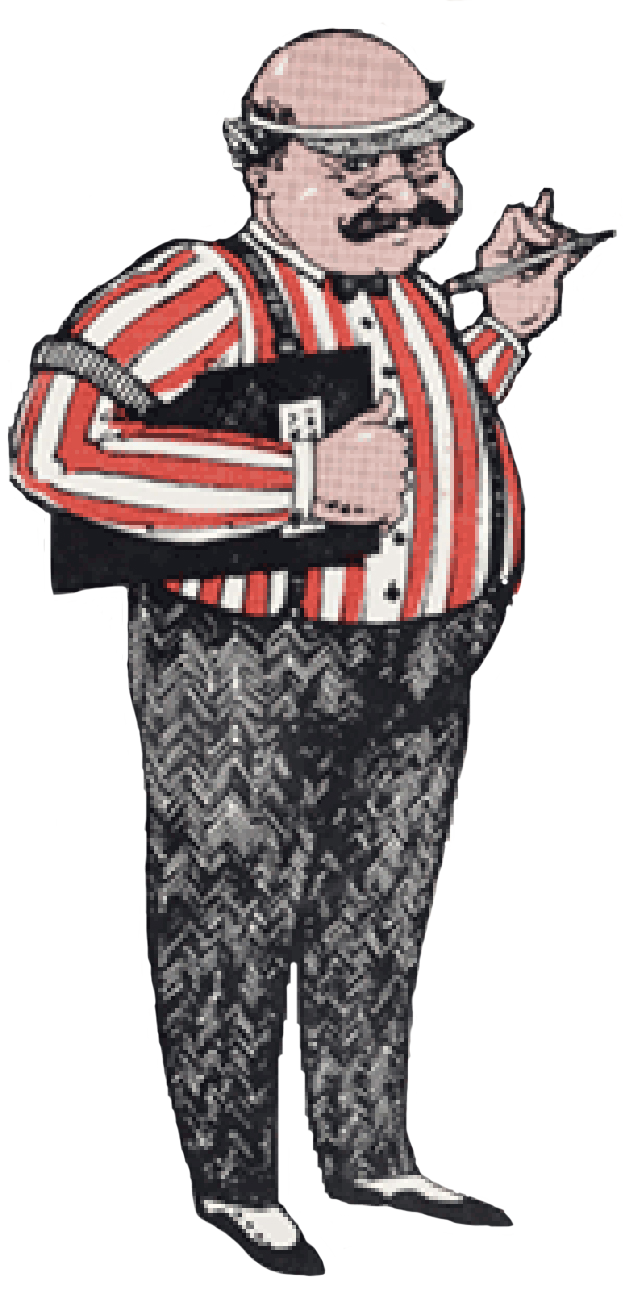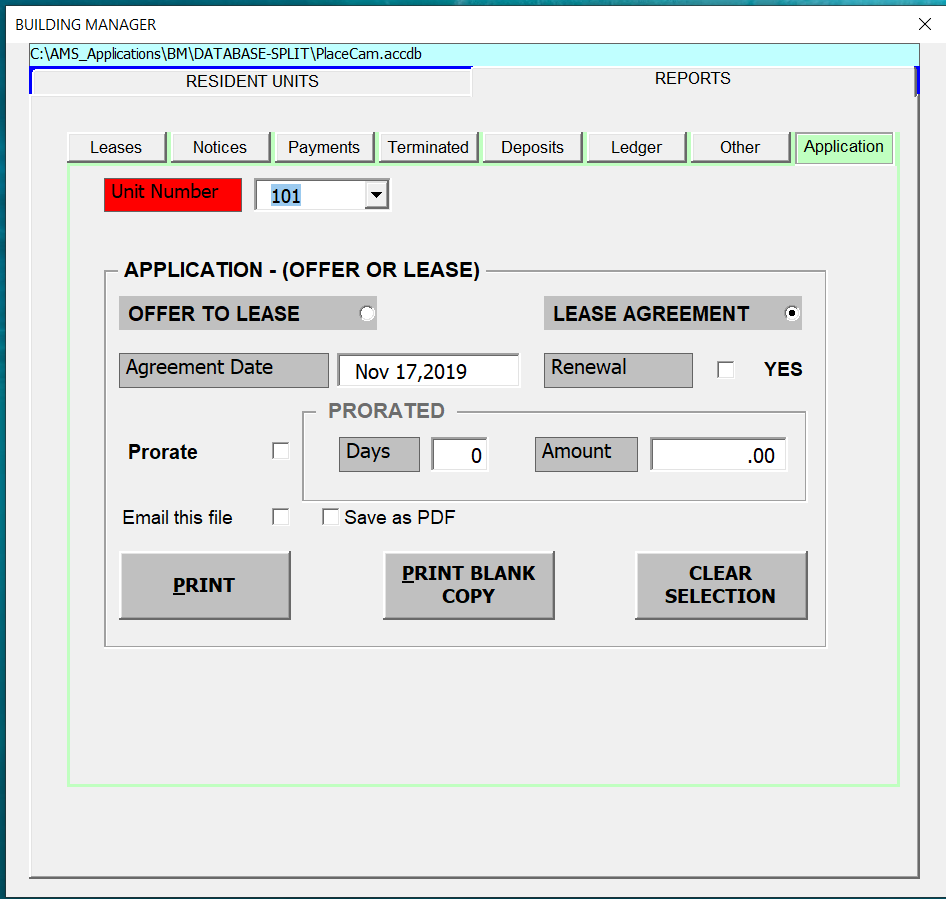 This offers the option to print an OFFER to LEASE for a potential tenant
or a
STANDARD RESIDENTIAL LEASE AGREEMENT
whichever is required.
For an existing tenant, there is a lease RENEWAL.



OTHER ( REPORTS ) is a selection of miscellaneous forms and reports.

FORMS include
Move OUT
Condition forms
Parking Permits
PAP forms
Winter and Summer notices

REPORTS include
Selected Unit Renewal Notice
Tenant Directory List
Intercom List
Daily Payment Log for specified date
Report for reference or a deposit Tape